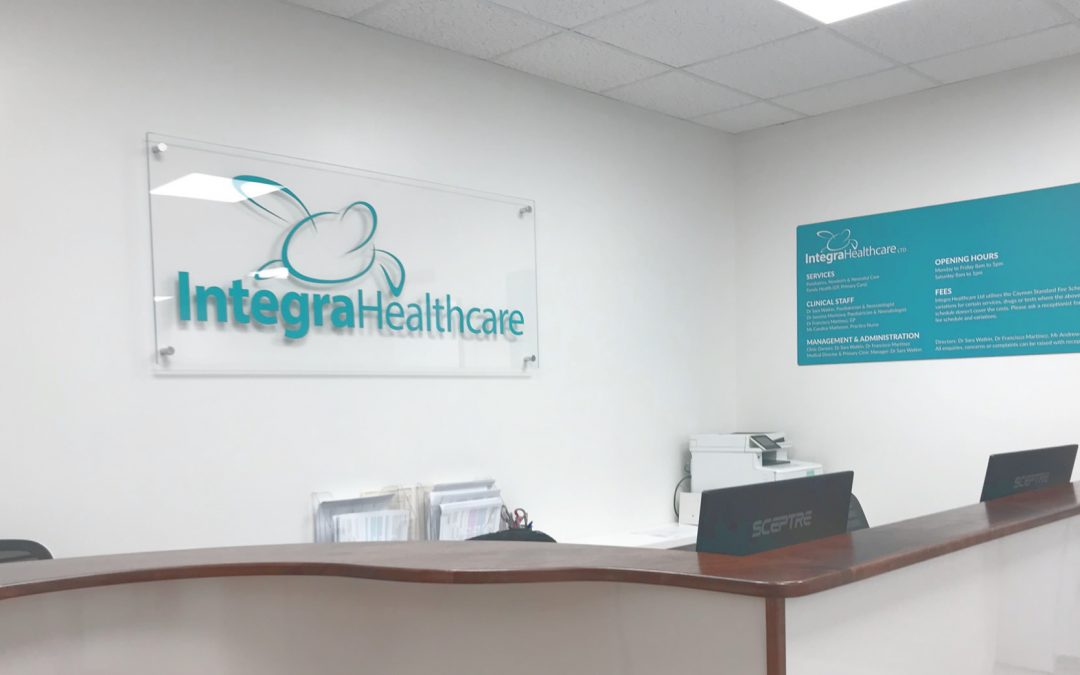 Previously these were offices in Grand Pavilion but Integra wanted to create a first class medical facility that was the smartest around and made exceptional use of space. Working with a space planner, we literally stripped out the space back to concrete shell and re-built what is now one of Cayman's finest healthcare clinics. From initial strip out to the final lick of paint, we managed virtually everything, whilst working closely with the building's in-house AC and electrical team. Integra now has smart new premises on a great floor plan, whilst achieving a fit out cost that we believe very few can match.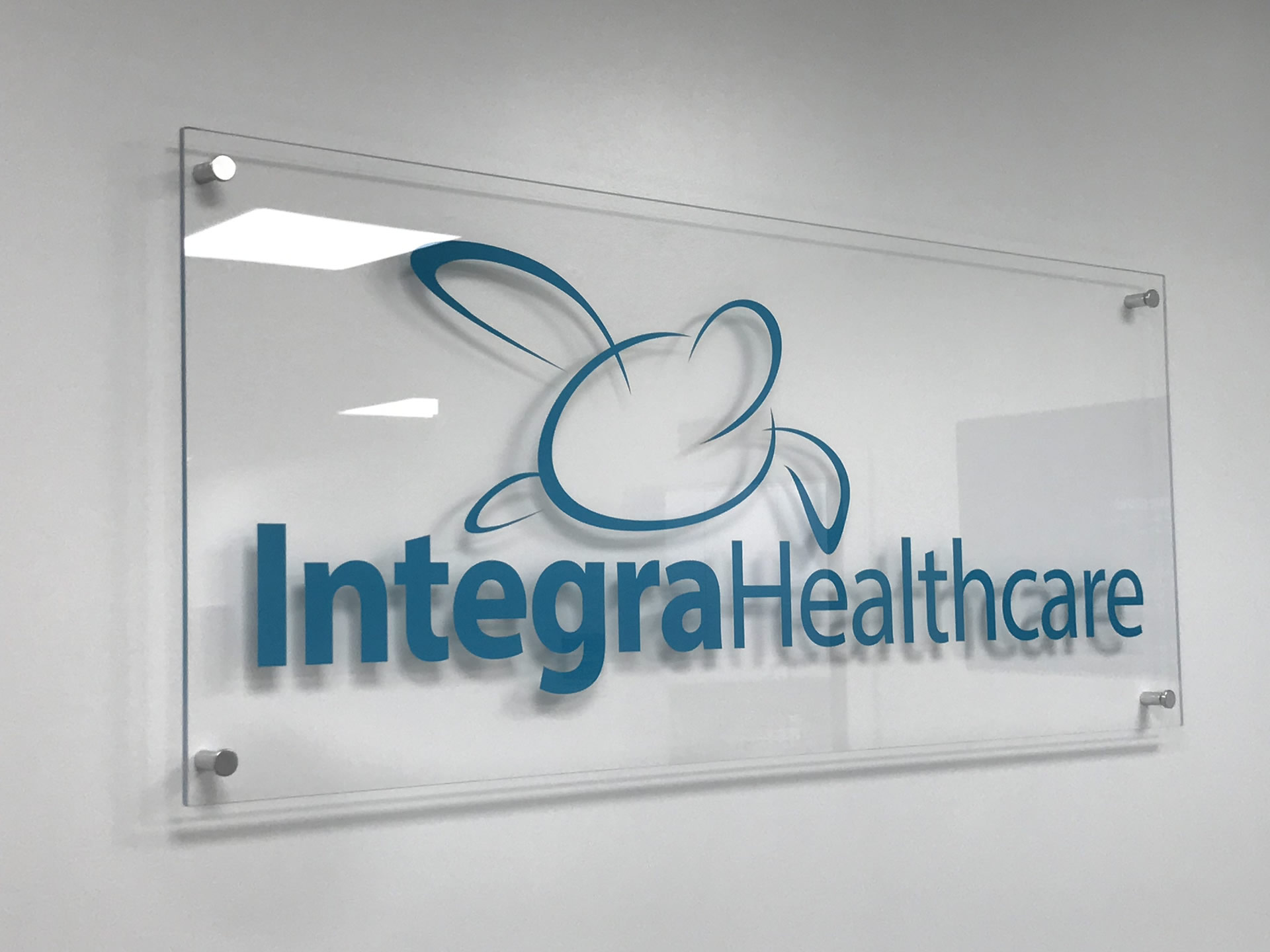 We didn't do the signs but it seems like a nice place to start!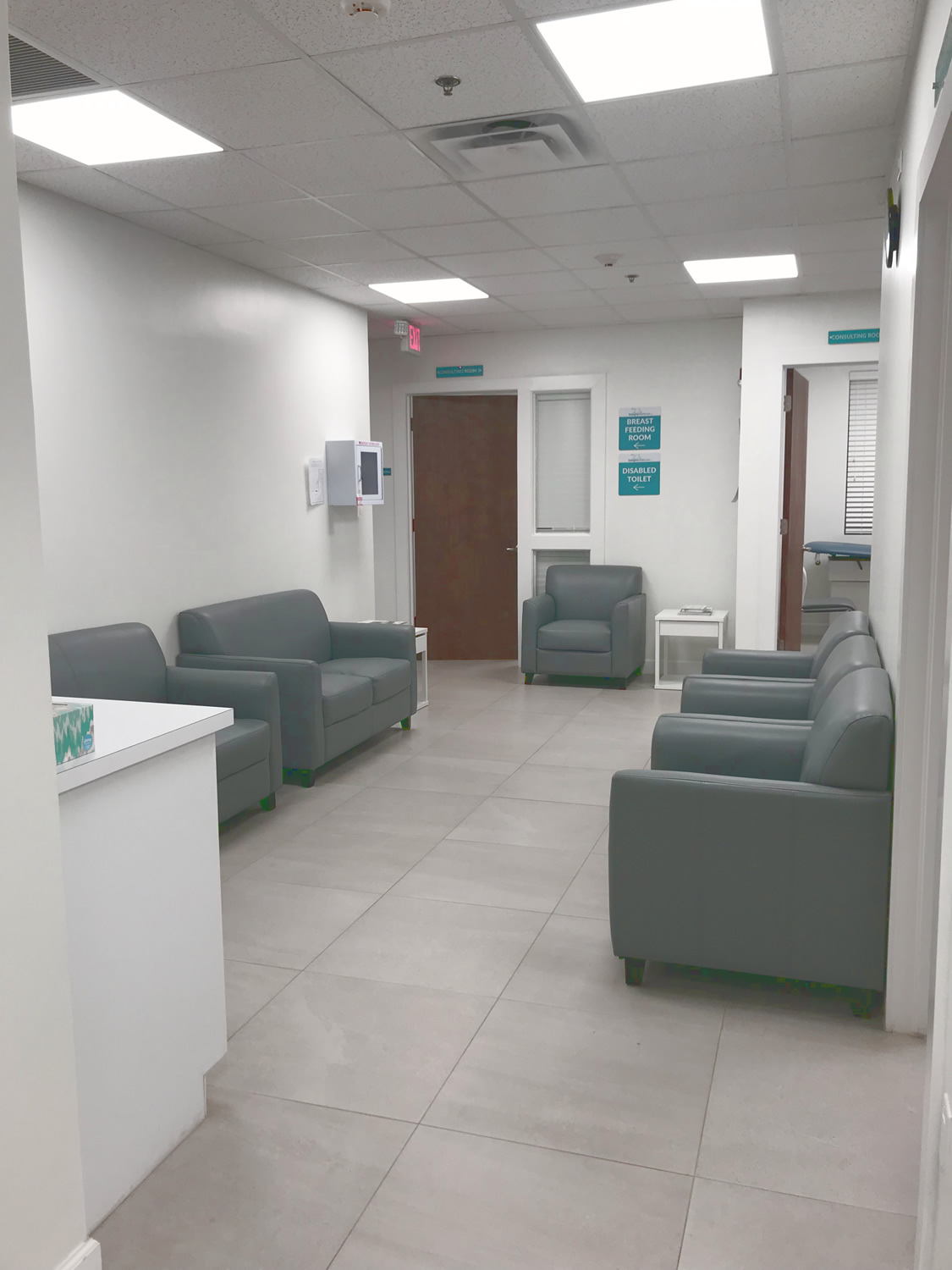 The walls were completely renewed and needed to be painted with a hospital-grade paint to ensure the best standards in infection control. We completely replaced the suspended ceiling, working with fire control contractors to ensure the space was to code.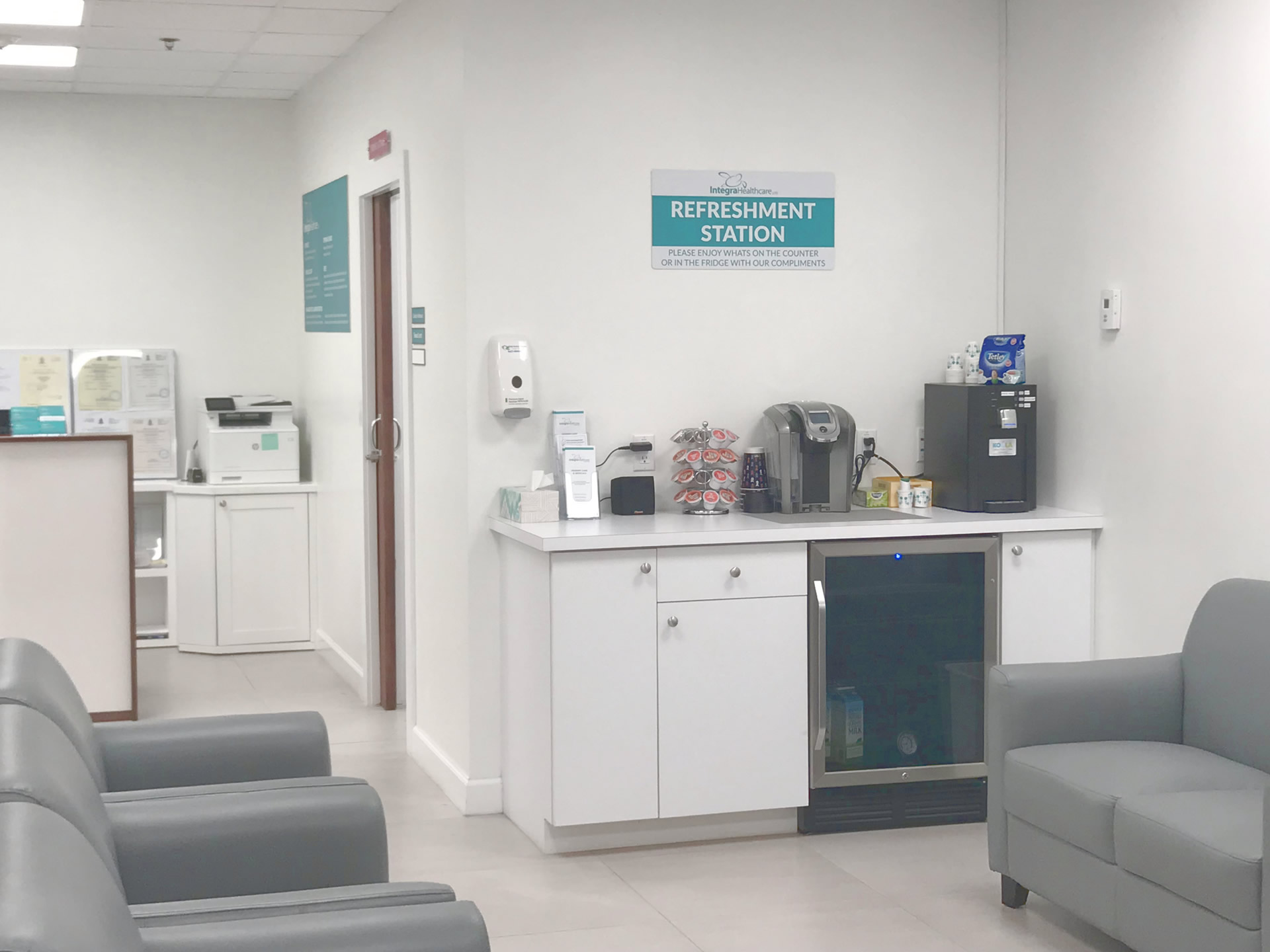 The floor plan was inch-perfect to ensure the absolute best use of space, ensuring that Integra could incorporate things like a refreshment station and a children's play area (out of shot).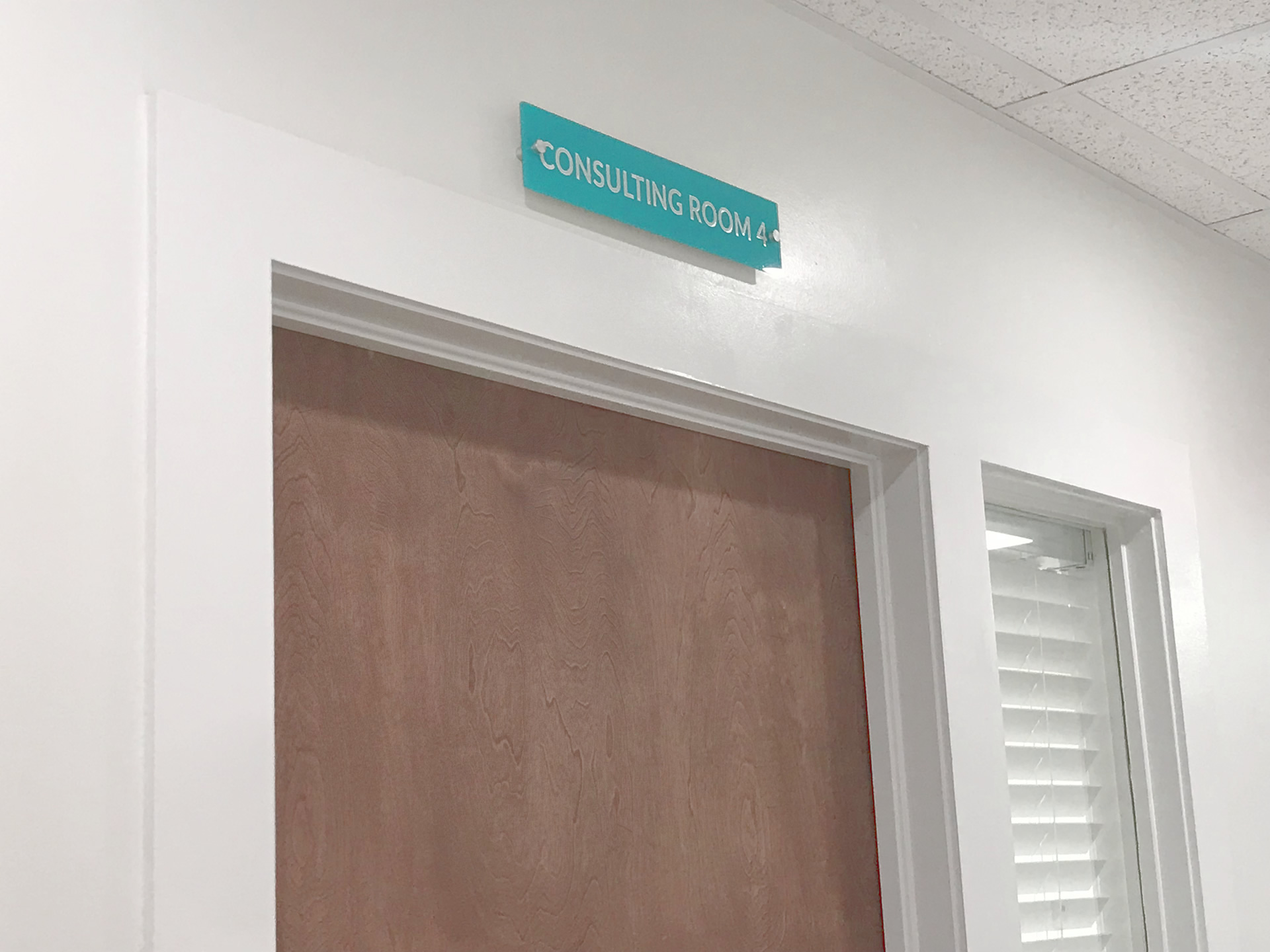 Integra wanted a modern, clean finish and so we used doors that we could stain in a walnut finish, which allowed for the exact right tone whilst also keeping costs sensible.
We used a variety of door types to maximise space – regular ones for consulting rooms, bespoke shapes e.g. for the IT cupboard, and pocket doors where we didn't want to encroach on the floor space.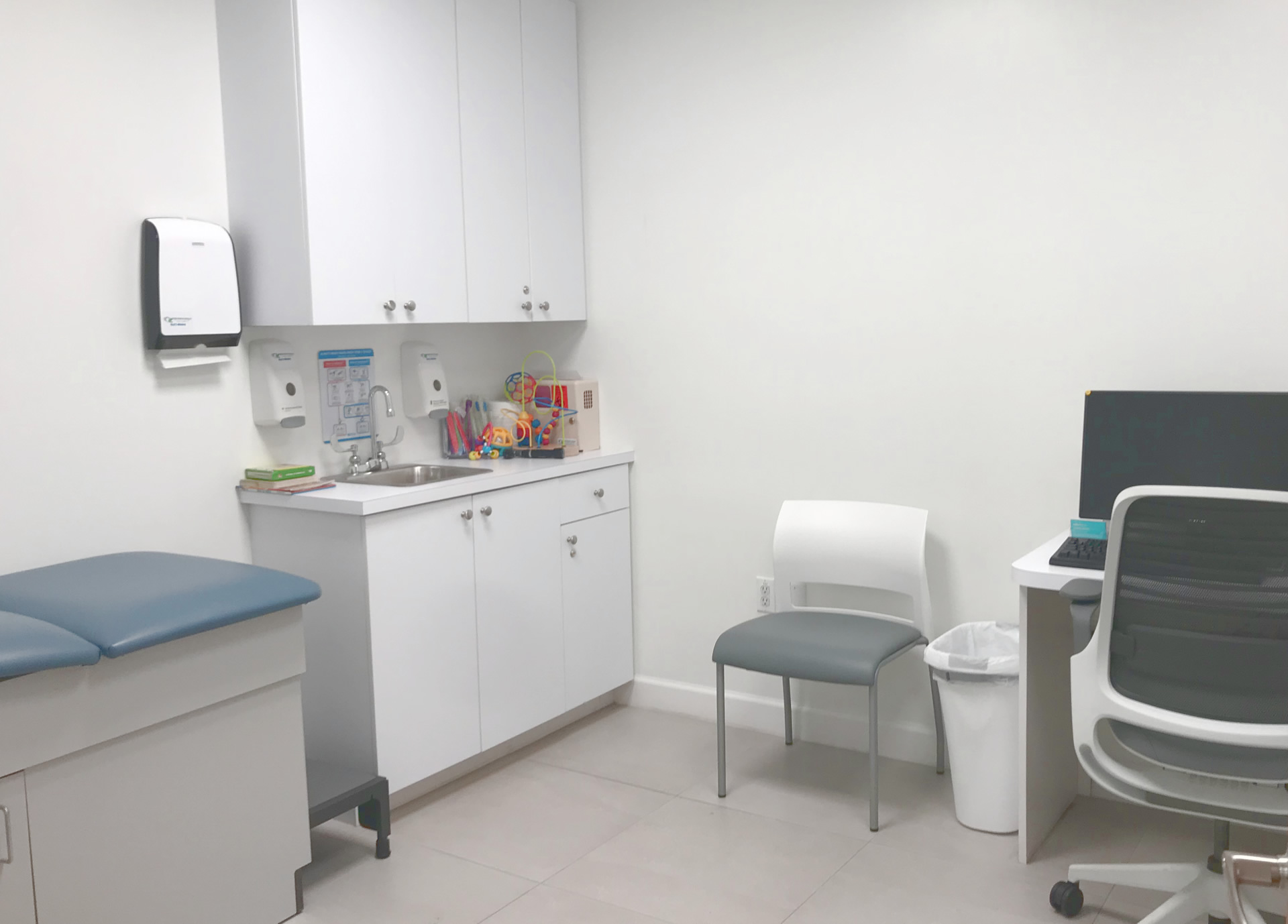 One of the Paediatric consulting rooms at Integra. They are light, inviting and very clean in their feel.